British Columbia immigration has granted 91 invites to skilled professionals, and overseas graduates in a new BC PNP Tech draw. Invitations were distributed through four streams of the British Columbia Provincial Nominee Program on January 18. The minimum score for all four streams was 80. The highlighted streams were SI (Skilled Worker), SI (International Graduate), EEBC (Skilled Worker), and EEBC (International Graduate).

The BC PNP Tech Pilot has been renamed BC PNP Tech and has been transformed into a permanent immigration stream. It was first introduced in 2017. It includes a list of 29 target jobs with flexible time needs.
In May 2017, BC PNP draws geared exclusively towards technology employees began. The province boasts a robust technological economy, with some of the world's biggest names in technology-based industries in Canada's westernmost province.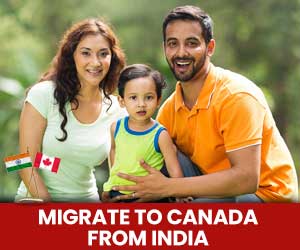 Get a Free Express Entry Assessment
The basic requirements for a BC PNP Tech Job:
A job offer for one of the 29 targeted vocations (as listed below) is required

The job offer must be for at least one year

At the time of application, the job offer must be valid for at least 120 days
The list of 29 Target Occupations under BC PNP Tech has been given below:
NOC 0131 - Telecommunication carriers' managers
NOC 0213 - Computer and information systems managers
NOC 0512 - Managers – publishing, motion pictures, broadcasting and performing arts
NOC 2131 - Civil engineers
NOC 2132 - Mechanical engineers
NOC 2133 - Electrical and electronics engineers
NOC 2134 - Chemical engineers
NOC 2147 - Computer engineers (except software engineers and designers)
NOC 2171 - Information systems analysts and consultants
NOC 2172 - Database analysts and data administrators
NOC 2173 - Software engineers and designers
NOC 2174 - Computer programmers and interactive media developers
NOC 2175 - Web designers and developers
NOC 2221 - Biological technologists and technicians
NOC 2241 - Electrical and electronics engineering technologists and technicians
NOC 2242 - Electronic service technicians (household and business equipment)
NOC 2243 - Industrial instrument technicians and mechanics
NOC 2281 - Computer network technicians
NOC 2282 - User support technicians
NOC 2283 - Information systems testing technicians
NOC 5121 - Authors and writers
NOC 5122 - Editors
NOC 5125 - Translators, terminologists and interpreters
NOC 5224 - Broadcast technicians
NOC 5225 - Audio and video recording technicians
NOC 5227 - Support occupations in motion pictures, broadcasting, photography and the performing arts
NOC 5226 - Other technical and coordinating occupations in motion pictures, broadcasting and the performing arts
NOC 5241 - Graphic designers and illustrators
NOC 6221 - Technical sales specialists – wholesale trade
A prized province nomination valued at 600 Comprehensive Ranking System (CRS) points practically secures selection under the Canada Express Entry System.