The majority of the Canadian provinces and territories have their own Provincial Nominee Programs. These PNPs invite candidates based on their human capital factors – to apply for provincial nomination which the candidates can use to support their permanent residence applications. 
This week, the provinces of British Columbia, Manitoba, and Saskatchewan invited candidates across their immigration streams – helping them take the next step on their journey to get Canadian permanent residency. 
Here are the results of the PNP draws that were held. 
Saskatchewan 
On March 8, a total of 85 immigration candidates were invited under the Saskatchewan Immigrant Nominee Program (SINP) to apply for a provincial nomination.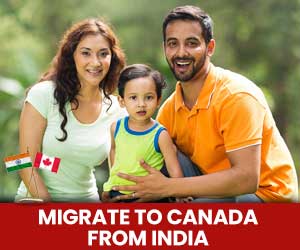 Get a Free Express Entry Assessment
Saskatchewan's draws held this year have been relatively smaller this year. So far in 2022, the province has only managed to welcome a total of 225 candidates. 
Saskatchewan's government through its Expression of Interest (EOI) draws aims on inviting candidates with an in-demand occupational work experience and education – who do not have employment offers. However, to meet its urgent labor market shortages, the SINP is currently prioritizing applications for candidates with employment offers from a Saskatchewan employer. 
EOI draw invites have been reduced as in recent months, the province has received a higher number of applications from candidates with employment offers.
The March 8 draw invited 39 Express Entry and 43 Occupation-in demand candidates. The minimum EOI score requirement was 87 for both categories – as it required candidates to have work experience in one of the 31 in-demand occupations.
In response to Russia's invasion of Ukraine, Saskatchewan also issued invitations to three Express Entry candidates residing in Ukraine. The same was done on March 4, when the province invited 36 Ukrainians to apply for a provincial nomination. 
Manitoba
The Manitoba Provincial Nominee Program (MPNP) draw held on March 10 invited 120 candidates to apply for provincial nomination. Invitations were issued across three streams:
Skilled Workers in Manitoba – 50 invitations.
Skilled Workers Overseas – 34 invitations.
International Education Stream – 36 invitations.
Manitoba also held a special draw on March 9 for Ukrainians. Invitations were issued to 71 Ukrainian citizens who had their EOI profile in Manitoba's pool of candidates and had a minimum CLB of at least 4. Invited candidates also needed to have a connection in Manitoba such as a close relative, family member, or previous employment. They were also required to score 60 points in the SINP points calculator. 
British Columbia
A weekly round of invitations was held by the British Columbia Provincial Nominee Program (BC PNP). The March 8 BC PNP draw issued invitations to 204 immigration candidates to apply for a provincial nomination. 
Two draws were held by the province under Skills Immigration (SI) and Express Entry BC (EEBC) streams. Candidates from the Skilled Workers, International Graduate, as well as Express Entry and Semi-skilled subcategories were issued invitations. 
The majority of the invites, 191, were issued through a general draw that had a minimum score requirement between 77 and 128 points (depending on the program). 
Another BC draw targeted candidates whose occupations fell under the NOC 0621 (retail and wholesale trade managers) or NOC 0631 (restaurant and foodservice managers). This draw invited 13 candidates with a minimum score requirement of 128 points. 
The province of British Columbia has been conducting separate draws for these two NOCs throughout the pandemic. The reason being is that a high number of candidates from particular labor market sectors are registered under the province's Skills Immigration Registration System (SIRS)