The PNP is a collaborative immigration programme run by the federal, provincial, and territory governments. It allows Canadian provinces and territories to form their own immigration streams in order to better fulfil their labour market demands and economic development goals.
With over 4,500 invitations to submit for provincial nomination issued last month, Canada's Provincial Nominee Programs (PNP) are off to a solid start in 2022.
Canada implemented the PNP in 1998 in order to more equitably distribute the advantages of immigration among provinces and to promote immigration to smaller provinces and less populous parts of the country. Today, the PNP contributes to a sizable portion of economic immigration to most of Canada's provinces and territories. In reality, several smaller Canadian provinces rely on this programme to satisfy their demographic and labour force demands, including Newfoundland and Labrador, Prince Edward Island, Nova Scotia, New Brunswick, Manitoba, and Saskatchewan. PNPs alone are estimated to result in more than 80,000 immigrants being accepted as permanent residents each year between now and 2023.
The majority of participating provinces and territories have at least one PNP stream that is aligned with the federal Express Entry system, which is Canada's management system for three immigration programmes: the Canadian Experience Class (CEC), the Federal Skilled Worker Program (FSWP), and the Federal Skilled Trades Program (FSTP) . Express Entry-linked PNP streams, sometimes known as enhanced PNPs, allow a province to choose individuals with Express Entry profiles and encourage them to apply for a provincial nomination.
Immigration, Refugees and Citizenship Canada (IRCC) has temporarily suspended sending Express Entry invites to FSWP, CEC, and FSTP candidates in order to decrease the backlog and processing delays presently impacting permanent residence applications. However, considering the significance of the PNP to provinces and territories, IRCC has assured that Express Entry invitations for PNP candidates are still delivered every two weeks, as is customary. Canada's Immigration Minister, Sean Fraser, reaffirmed the government's intention to continue admitting PNP applicants last week.
Under Express Entry, IRCC organised two lotteries in January and welcomed 1,428 PNP applicants in total. The most recent draw, held on January 19, produced a record number of 1,032 Invitations to Apply to provincial nominee candidates.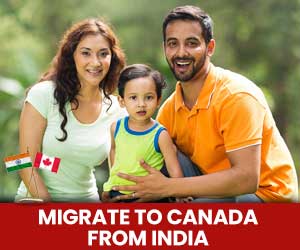 Get a Free Express Entry Assessment
Ontario
Last month, three significant draws were held by Ontario's Immigrant Nominee Program (OINP). On January 11, the province sent 1,084 invitations to apply under the Employer Job Offer Category to applicants from the Foreign Worker, International Student, and In-Demand Skills streams. The next day, on January 12, the government held another draw, this time inviting 502 individuals with work experience in 18 prioritised occupations who may be eligible for Ontario's Express Entry Human Capital Priorities stream. Finally, on January 27, Ontario issued invitations to 1,032 candidates under the Ontario Express Entry Skilled Trades Stream. Ontario welcomed the most candidates to submit for a provincial nomination, 2,618 in total, more than any other province.
Manitoba
Manitoba sends out invites on a regular basis through three channels: Skilled Workers in Manitoba, Skilled Workers Overseas, and International Education Stream. Last month, the province held draws on January 14 and 27, issuing 758 Letters of Advice to Apply, 166 of which were delivered to candidates who had a valid Express Entry profile.
British Columbia
The province invites the top-scoring provincial candidates on a weekly basis through the British Columbia Provincial Nominee Program. Candidates who have been invited may apply to Express Entry British Columbia, Skills Immigration, and the Tech stream. These are some of the most active initiatives in the country. The province asked 714 people to file for a provincial nomination in January.
Alberta
Alberta announced the results of two drawings held under the Alberta Immigrant Nominee Program in January. On December 14, the province asked 150 people to seek for a provincial nomination, and another 250 candidates were invited on January 5 via the Alberta Express Entry stream.
On January 13, the Alberta government also unveiled a new Accelerated IT Pathway for Canadian and international tech workers. Candidates must have a job offer or be currently employed by an Alberta-based firm in an approved tech occupation, and they must match the Alberta Express Entry standards.
Prince Edward Island
The draws for the Prince Edward Island Provincial Nominee Program (PEI PNP) are pre-scheduled and held once a month. The province issued the timetable for this year on January 1. On January 20, the inaugural PEI PNP draw was place, and 121 applicants from the Labour Impact and Express Entry streams, as well as 11 from the Business Impact stream, were invited.
Saskatchewan
On January 6, Saskatchewan held a draw for 51 applicants in the Entrepreneur category. The next week, on January 13, the province staged a draw through two sub-categories of the Saskatchewan Immigrant Nominee Program (SINP), Express Entry and Occupations In-Demand, giving 104 invitations to apply for a provincial nomination.