Despite the epidemic, Canada's foreign student population has rebounded swiftly. Last year, approximately 450,000 new study permits were issued in Canada, comfortably breaking the previous all-time high established in 2019.
Prior to the pandemic, Canada had slightly more than 400,000 new study permits issued until the total dropped to slightly more than 255,000 in 2020. Last year's total more than doubled that of 2015.
On a monthly basis, Immigration, Refugees, and Citizenship Canada (IRCC) publishes data on new study permits that go into force. These are new students who have arrived in Canada as well as foreign nationals who have been living in Canada for some time and have successfully obtained a study permit.
Unsurprisingly, the newest study permits, totalling over 200,000, went into force between July and August, just in time for the commencement of the 2021/22 academic year.
Year-end data is also posted by IRCC around the first quarter of each new calendar year. The information provides a snapshot of everyone who has a valid study permit on December 31st.
The influx of new study permits has resulted in Canada's foreign student population nearly entirely rebounding to pre-pandemic levels. Canada has almost 622,000 overseas students as of December 31st. Its international student population was almost 640,000 in 2019, until the epidemic reduced it to 530,000 foreign students in 2020.
When the epidemic began in March 2020, Canada imposed travel restrictions on many potential students who had yet to reach the country. Canada relaxed these limitations in October 2020, allowing the country's international student population to rebound and explaining why Canada had a record-breaking number of new foreign students enrol last year. The high number of study permits issued last year was mostly owing to a double cohort of student arrivals: those who wanted to come to Canada in 2020 but were unable to due to the pandemic, as well as those who planning to start their studies in Canada in 2021.
Another significant element to the recovery was most likely Canada's relaxation of Post-Graduation Work Permit (PGWP) regulations. Prior to the pandemic, IRCC did not allow remote learning to count toward PGWP eligibility, but they have temporarily modified this restriction until August 31, 2022 to assist individuals who wish to continue with their Canadian studies despite the epidemic.
PGWPs are available to international students who finish their studies at a Canadian designated learning institution (DLI). The PGWP is highly sought after because it allows overseas graduates to earn Canadian work experience, which is generally required to be eligible to seek for permanent residency. DLIs are universities, colleges, and other post-secondary institutions that have been recognised by the government to accommodate foreign students.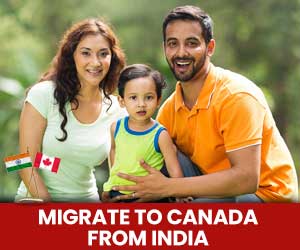 Get a Free Express Entry Assessment
Aside from the possibility of obtaining permanent residency, overseas students are drawn to Canada for a variety of reasons, including high-quality education, multiculturalism, and safety. In addition, studying in Canada may be less expensive than in other nations with big foreign student populations, such as the United States, Australia, and the United Kingdom. Another significant advantage of studying in Canada is that international students can work while studying, supporting themselves financially and obtaining additional job experience.
India is by far the most important source country, accounting for about 35% of Canada's foreign student population. China is still in second place, followed by France. The fact that India has the world's second-biggest English-speaking population and a substantial middle-class population explains a large portion of its huge proportion.
The top 10 source countries for study permit holders in Canada (as of December 31, 2021) are as follows: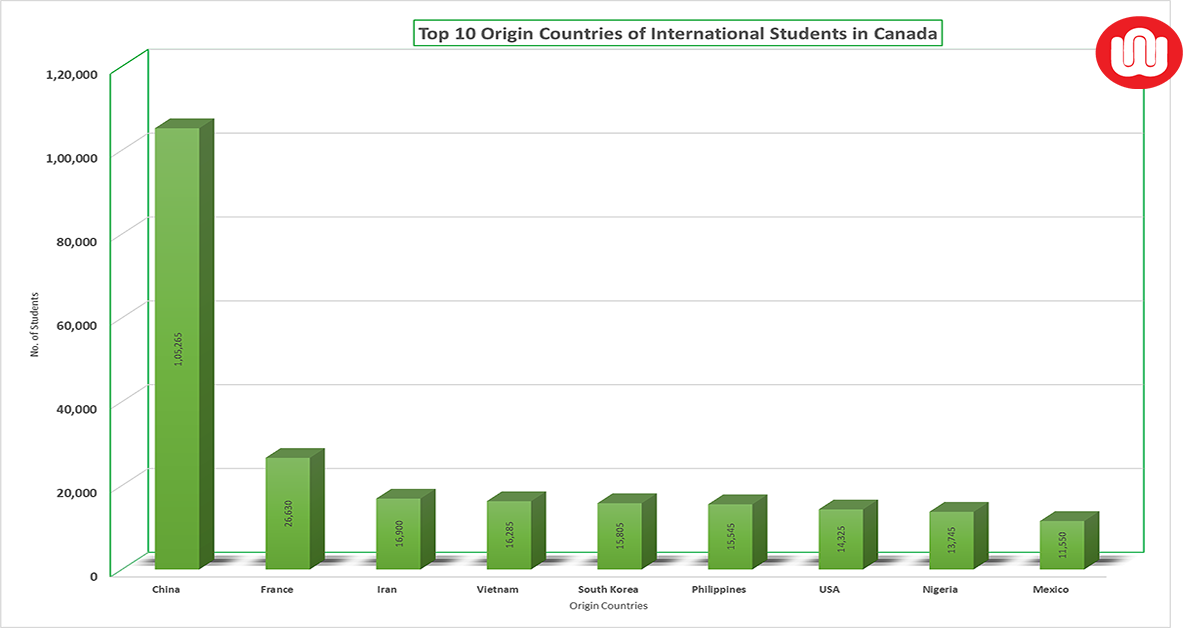 To study in Canada, the first step is to conduct research on educational programmes and DLIs. You next submit your applications to DLIs and, if accepted, you will get a Letter of Acceptance (LOA). You can now submit a study permit application to IRCC with the LOA. Among other things, IRCC will assess proof of your genuine desire to study in Canada and your financial ability to fund your studies and living expenditures. The IRCC also provides the Student Direct Stream (SDS), an accelerated study visa option for citizens of 14 countries, the most populous of which are India, China, the Philippines, Pakistan, Vietnam, Morocco, Senegal, Brazil, Columbia, and Peru.
Many of Canada's immigration schemes give preference to individuals who have studied in the country. Extra points can be obtained through Express Entry for Canadian study experience, and a variety of additional streams run by IRCC, provinces, and territories either do the same or exist solely for overseas grads. This is because, according to Canadian government studies, overseas graduates tend to have great labour market results after gaining permanent residency.