Last year, immigration to Nova Scotia reached a new high as the Atlantic Canadian province encouraged individuals with talents in healthcare, transportation, education, hospitality, and trades to live there.
"Nova Scotia is fast developing, and with planned expansion comes numerous possibilities," said Jill Balser, the province's Immigration Minister.
"Newcomers drive our economy, generate new companies and employment, fill labour gaps, and contribute to our communities' variety and culture." Looking ahead, we will continue to seek, welcome, and retain global talent to enhance our province and spur economic progress."
According to Immigration, Refugees and Citizenship Canada (IRCC), the province welcomed 6,170 new permanent residents in the first ten months of 2021, up 105.7 percent from 3,000 in the same period the previous year – and nearly 75.8 percent more than the total immigration to Nova Scotia for all of 2020. These figures present a clear picture of Canada immigration and the success of immigrant supportive policies by the federal and the provincial governments.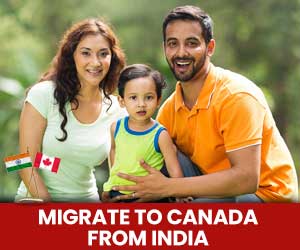 Get a Free Express Entry Assessment
Although final immigration figures for 2021 are not yet available, Nova Scotia immigration authorities expect the year to finish with more immigrants entering than in 2019, when the province received 7,580 new permanent residents.
Worker Programs Attract the Greatest Number of Immigrants
The Atlantic Immigration Pilot, which Ottawa has now made a permanent program and the Canadian Experience, Caregiver, Skilled Trade, and Skilled Worker programs, attracted by far the largest cohort of entrants to Nova Scotia in 2021.
In the first ten months of 2021, those programs accounted for over half of all new permanent residents to the province or 49.5 percent.
Despite the economic troubles caused by the COVID-19 epidemic, Nova Scotia welcomed another ten immigrant entrepreneurs via the Self-Employed and Start-up Business programs in the first ten months of 2021.
Last year, Ottawa sought to address Canada's labour shortages by creating a new avenue to permanent residency for temporary residents through a short-term scheme to accept up to 90,000 applications.
Prior to its closure on November 5, 2021, that temporary to permanent resident program, which began on May 2, had received 84,177 applications throughout its six streams, three of which were just for francophones and the other three for both anglophones and francophones.
By the end of October last year, that method had already resulted in 395 new permanent residents in Nova Scotia.
Nova Scotia's Provincial Nominee Program (PNP) was the second-most prevalent route for foreigners to settle in the province in 2021, with 28.6 percent of new permanent residents entering through that program in the first ten months of the year.
Nova Scotia hopes to double its population in the next 38 years
During that time, family sponsorship programs accounted for 8.5% of all new permanent residents to the province, while refugee and protected person programs accounted for 5.8% of new permanent residents.
Nova Scotia hopes to quadruple its population in the next 38 years by luring 25,000 immigrants each year through both immigration and newcomers from other regions of Canada.
The number of new permanent residents in the province has continuously increased, from 3,405 in 2015 to 5,485 in the following years. With just 4,515 new permanent residents in 2017, the stream of immigrants slowed slightly but surged up again in 2018 with 5,965 new arrivals.
Then, in 2019, immigration increased by about 27.1 percent, totaling 7,580 new permanent residents.
"With a larger tax base, new businesses and employment, increased diversity and culture, and enhanced infrastructure, we all benefit from economic growth," Premier Tim Houston stated. "I urge our individuals, companies, towns, schools, and workplaces to embrace new Nova Scotians and to provide a warm welcome to those who choose to live in our wonderful province."
According to TD Economics' most recent Provincial Economic Outlook, the Nova Scotian economy would rise by 4.2 percent by the end of 2021 and another 2.4 percent this year.
Since 2015, the government has recognized 1,534 registered nurses and continuing care aides, the two most often accepted foreign occupations in Nova Scotia.