Nurses in the Express Entry pool are now one step closer to permanent residency in Canada. On February 8, Nova Scotia asked 278 nurses to apply for a provincial nomination. The Nova Scotia Nominee Program (NSNP) attracted applicants who have Express Entry profiles. Nova Scotia welcomes Express Entry applicants in specific occupations to submit for a nomination through its Provincial Nominee Program (PNP) on a regular basis. The NSNP asked nurses who may be qualified for Nova Scotia's Labour Market Priorities Stream to participate in the new draw.
Candidates must have a primary occupation as a registered nurse or registered psychiatric nurse in order to be nominated. Their responsibilities should be in accordance with National Occupational Classification (NOC) 3012. They will be required to present letters of recommendation from previous employers to establish that they have at least three years of experience in their field.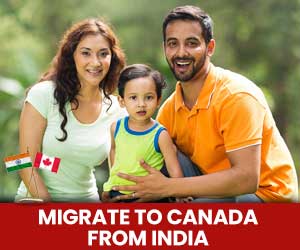 Get a Free Express Entry Assessment
Candidates must have a Canadian Language Benchmark (CLB) score of 9 or above in English or French in all language abilities to be considered. They must also have a bachelor's degree or have finished a three-year study at a post-secondary school.
The application deadline is March 10 at midnight. If their applications are accepted, they will be nominated for a provincial position in Nova Scotia. They will be considered PNP candidates in the Express Entry system, allowing them to apply for permanent residence if chosen in an Express Entry lottery.
To be invited to apply for Nova Scotia's Labour Market Priorities Stream, you must first create a profile in the Express Entry system. Express Entry oversees applications for permanent residence in Canada under three federal immigration programmes: the Federal Skilled Worker Program (FSWP), the Federal Skilled Trades Program (FSTP), and the Canadian Experience Class (CEC).
Candidates for Express Entry are ranked using the Comprehensive Ranking System (CRS). They are given points based on variables such as their age, employment experience, education, and English or French language competence. Following the issuance of invitations, also known as Letters of Interest, invited candidates now have 60 calendar days to submit their application for a provincial nomination.
If they earn a provincial nomination from Nova Scotia, they will gain an additional 600 CRS points. This reward is sufficient to ensure they will obtain an Invitation to Apply (ITA) in the next Express Entry round.