British Columbia has held a fresh draw under the British Columbia Provincial Nominee Program, with 148 applicants receiving invites.
Invitations were distributed in four separate categories for the April 26 draw. The BC PNP Tech stream invited 112 skilled professionals and overseas graduates with a minimum score of 85 points.
Additionally, a draw for healthcare employees resulted in 8 invites being granted to skilled workers, overseas graduates, and entry-level and semi-skilled workers with a minimum score of 65 points.
A total of 23 invites were given to qualified professionals and overseas graduates who received at least 65 points in a draw for Early Childhood Educators under NOC 4214.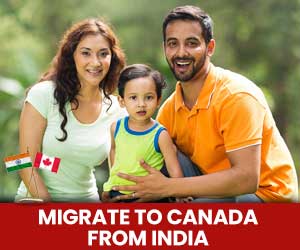 Get a Free Express Entry Assessment
The final five invitations were issued to skilled workers and overseas graduates with a minimum score of 65 in 'other priority occupations' under NOCs 3114 and 3213. But, first, let us take a look at the draw details in-brief:
Skilled Worker, International Graduate (Targeted Tech Draw): 112 invitations issued with a minimum score of 85
Skilled Worker, International Graduate, Entry Level and Semi-Skilled (Targeted Healthcare Draw): 8 invitations issued with a minimum score requirement of 65
Skilled Worker, International Graduate (Targeted Draw for Childcare professionals: Early childhood educators - NOC 4214): 23 invitations issued with a minimum score requirement of 65
Skilled Worker, International Graduate (Targeted draw for other priority occupations - NOCs 3114, 3213): 5 invitations issued with a minimum score requirement of 65