The new results of the Prince Edward Island Provincial Nominee Program (PNP) draw have been revealed on January 20, when the Prince Edward Island Provincial Nominee Program (PEI PNP) issued invitations to 132 immigration applicants for provincial nominations.
Candidates who applied through Express Entry and those who applied through Labour Impact received the most invitations, totaling 121. The remaining 11 invites went to Business Impact candidates who scored at least 72 points in their provincial scores.

The PEI PNP plans its drawings for the year ahead of time, and this is the first of the year's scheduled draws for the maritime province. PEI accepted 1,804 candidates in 2021, with 1,697 coming from the Labour Impact and Express Entry streams and 157 coming from the Business Impact stream.
What is the PEI PNP Express Entry Category?

The PEI PNP Express Entry stream is an Express Entry aligned PNP program that allows the PNP to search the Express Entry pool of candidates for skilled workers, to meet the province's labor market needs. It requires the candidates to have an Express Entry profile in the system to get selected by this stream.

The Express Entry system is an application management system for three federal economic programs:
Federal Skilled Worker Program,
Federal Skilled Trades Program, and
Canadian Experience Class
The applicants who are eligible, are provided a CRS score based on various factors like their age, work experience, education, and English or French language competency.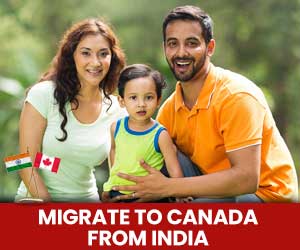 Get a Free Express Entry Assessment
The applicants who receive a PNP nomination while being in the Express Entry pool also receive an extra 600 points on their CRS score, which ultimately guarantees them an Invitation to Apply (ITA) for the Canadian permanent residence in the subsequent Express Entry draw.

However, the Express Entry applicants must develop an Expression of Interest (EOI) profile with the PEI PNP for being eligible for a provincial nomination.

The province's unique points grid is used to assign points to EOI profiles. The highest-scoring candidates are allowed to apply in monthly lotteries.

Labour Impact Category
The Labour Impact Category is open to foreign residents who already have a valid job offer in P.E.I. and are sponsored by their Canadian employer.
The three streams included are:

Skilled Worker,
Critical Worker, and
International Graduate
The candidates eligible under this stream are required to submit an Expression of Interest,
in order to be considered for a provincial nomination under the Labour Impact Category,
Business Impact Category
The eligible applicants in the Business Impact Category are required to meet the provincial minimum score criterion in order to continue with their applications. Every draw has a different score. The PEI PNP issued invitations for today's draw under the Work Permit Stream, which is for international entrepreneurs who want to own and operate a business on the island.

Contact us for more information and get your eligibility checked for the Canadian Immigration programs.