On May 20 2022, Prince Edward Island issued fresh ITA's for the Expression of Interest Draw. The province invited 153 new immigrants to apply for permanent residence to Canada.
Of these 153 invitations, 16 were allotted to the Business Work Permit
Entrepreneur category with a minimum score of 62. And, 137 invitations were sent to the Labour Express Entry stream of immigration. The Labour Express Entry stream amounts of 92% of the total invitations sent by PEI in last one year.
Prince Edward Island has issued a total of 690 invitations to applicants in the year so far.
About the PEI Express Entry
The Express Entry Category of the PEI PNP is a provincial pathway of immigration that it is linked to the federal government's Express Entry system. To apply under the PEI Express Entry (PEI EE), candidates must have a profile in the EE system to be considered for this category.
The Express Entry system manages immigration applications of not only the Federal immigration programs, but also the provincial nomination programs. It processes applications for the Federal Skilled Worker Program, Federal Skilled Trades Program, and Canadian Experience Class, which are all economic-class immigration programs.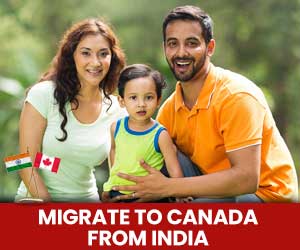 Get a Free Express Entry Assessment
Under the Express Entry, eligible candidates are given a CRS score based on their age, work experience, education, English or French language competency and other factors such as adaptability or arranged employment offer by the province. Express Entry candidates who are nominated by a province gain an extra 600 points on their CRS score and are practically guaranteed an Invitation to Apply (ITA) for permanent residence in a subsequent Express Entry draw.
Express Entry candidates must create an Expression of Interest (EOI) profile with the PEI PNP in order to be eligible for a provincial nomination. The province's unique points grid is used to assign points to EOI profiles and the candidates with the best scores are then asked to apply in monthly draws.
Labour Impact stream
Foreign nationals with a legitimate work offer in PEI and employer assistance are eligible to apply for the Labour Impact Category. This stream of immigration further constitutes the following categories:
Skilled Worker
Critical Worker
International Graduate
In order to be considered for a provincial nomination through the Labour Impact Category, candidates in this category must also submit an Expression of Interest.
Business Work Permit Entrepreneur steam
Candidates applying for the Business Work Permit Entrepreneur Category must meet the provincial minimum score required to obtain an Invitation to Apply (ITA) for permanent residency noting that every draw has a different minimum score requirement. The PEI PNP issued invitations for today's draw under the Business Work Permit Entrepreneur category with a minimum score of 62.