In a new round of invitation held on 16 June, Prince Edward Island conducted a draw inviting 136 Entrepreneurs and Skilled workers. This draw invited candidates who applied under the Express Entry, Labour Impact and the Business Impact streams of immigration.
The Express Entry and Labour Impact category received a total of 127 invites, while the 9 candidates were invited with a minimum score of 65 points from the Business Impact category.
In 2021, PEI sent out 1,933 invitations, compared to 1,955 in 2020. There were 1,764 invites for Labour Impact and Express Entry candidates, and 169 for Business Impact candidates, out of a total of 2021 invites.
About the PEI Business Impact Category
Candidates who apply through the PEI Work Permit Stream must first get a Canadian work permit and then work for a PEI company for a set period of time, as specified in a Performance Agreement.
Following the completion of the Performance Agreement, the applicant must spend a minimum of $150,000 in the business and commit to managing it on a daily basis from within PEI. Prince Edward Island used to have direct permanent residency business streams; however, they were shut down in September 2018 due to concerns about immigration fraud.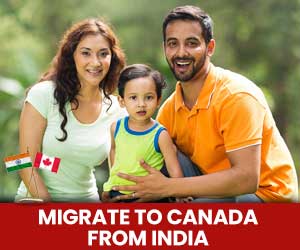 Get a Free Express Entry Assessment
About the PEI Express Entry

Candidates already in the federal Express Entry Pool are considered for a provincial nomination in PEI's Express Entry category.
A nomination by Prince Edward Island increases a candidate's Comprehensive Ranking System (CRS) score by 600 points, effectively ensuring an Invitation to Apply (ITA) for Canadian immigration. The PEI Express Entry Category offers two paths to permanent residence in Canada, one for individuals who have a work offer and one for those who do not.
About the PEI Labour Impact
Workers with relevant expertise in skilled occupations who have been engaged or identified by a PEI company may be nominated by the province under one of the PEI Skilled Worker streams. Candidates who are currently employed in the province of PEI should apply to the Skilled Workers in PEI stream. Outside of PEI, eligible applicants may apply to the PEI Skilled Workers Outside of Canada stream.
Workers in low-skilled occupations who have worked full-time for a PEI business for at least six months may be eligible for provincial nomination under the PEI Critical Worker stream. Truck drivers, labourers, customer service agents, hospitality workers, and housekeepers are all required.
The PEI International Graduate stream is open to recent graduates from approved PEI post-secondary institutions who have received a full-time, permanent job offer in a skilled occupation and have a valid Post-Graduation Work Permit.