In a recent update, Quebec has released of occupations-in-demand list that are to be benefited under the Labour Market Impact Assessment (LMIA) procedure. Last year's list of 181 occupations has been increased. The list, takes into account the labour demands of all areas in Quebec and there are now 228 occupations eligible for streamlined processing.
The updated list of occupations released yesterday is immediately effective. A 30-day transition period is in place to allow the employer, or their representative, to assess applications submitted under the previous year's list.
The Quebec Ministry of Immigration publishes a list of jobs for which firms seeking to hire temporary foreign workers benefit from a streamlined Labour Market Impact Assessment (LMIA) process once a year. This list is made public on February 24. The list's objective is to fasten the entrance of temporary foreign workers in the province to fill positions in industries where there is a severe labour shortage. It is designed to assist firms who are unable to fill employment openings with Canadian or permanent resident workers.
The Quebec government has actively modified its immigration regulations to allow more immigrants to come to the province as the demand for new labour grows. By 2026, the Quebec government expects newcomers, mainly temporary international workers, to fill 22% of job vacancies.
Quebec has the second highest employment vacancy rate in Canada, owing to a dropping birth rate and an ageing population. According to research released in December by the Canadian Federation of Independent Business (CFIB), 64% of small firms in Quebec are experiencing labour shortages.
In Quebec, a number of schemes have recently been established or existing ones have been increased to hire overseas labour. Last year, Quebec and Ottawa reached an agreement to increase the maximum number of temporary foreign employees per workplace from 10% to 20% and to exempt occupations with on-the-job training (NOC Skill Level D) from posting and demonstrating recruitment activities.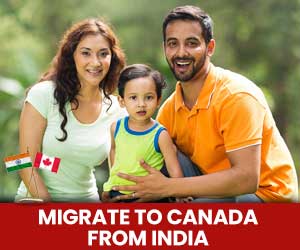 Get a Free Express Entry Assessment
LMIA process fastens in Quebec
Employers in Quebec who hire temporary foreign employees for specific job positions must apply for an LMIA, but they have access to a much easier and quicker hiring process.
Canadian employers who hire temporary foreign employees must demonstrate that they have advertised an open position using a number of ways and give proof of their recruitment efforts before they can apply for an LMIA.
These attempts could include posting the job for at least 28 days and interviewing qualified candidates to show the government of Canada that no Canadian citizen or permanent resident is ready, willing, or able to fill the position, which would necessitate the hiring of an overseas worker.
Employers in Quebec who are hiring for one of the occupations or job titles on this list must use the streamlined approach. Both federal and provincial authorities must approve applications for this accelerated LMIA process. As a result, firms who want to hire foreign workers must submit application forms and supporting papers to both the ESDC and the MIFI.