In 2021, Nova Scotia had observed some of its fastest growth in recent times. Nova Scotia's population has surpassed one million, owing primarily to immigration. Nova Scotia has reached a population milestone after seeing unprecedented growth since July 2021. Earlier, Canada had relaxed travel restrictions on authorized permanent residents, which had constrained Canada immigration since the border closed in March 2020.
"More people make us stronger in every aspect," remarked Premier Tim Houston of Nova Scotia in a press statement. "With a larger tax base, new businesses and employment, increased variety and culture, and enhanced infrastructure, we all benefit from economic expansion."
According to a provincial government press release, immigration played a significant role in population expansion. As a result, the population of Nova Scotia increased by 5,696 in the first quarter of 2021, the biggest rise in the first quarter since 1971.
In 2020, the majority of Nova Scotia's immigrants came from India, China, the Philippines, Korea, and the United Kingdom. The province now has the greatest immigrant retention percentage among the Atlantic provinces, at 71%. Historically, people have come and gone from these four east-coast provinces in pursuit of work or more metropolitan areas.
Supporting economic growth by luring employees and businesses is one of the province's top concerns. To help achieve this aim, Nova Scotia is planning a $2.5 million marketing campaign to encourage immigration to the government.
The province also intends to increase its population to two million people by 2060. In addition, Nova Scotia hopes to recruit 25,000 people each year through a combination of inter-provincial movement and immigration.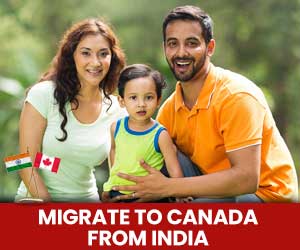 Get a Free Express Entry Assessment
There are several immigration programs designed expressly for persons who desire to relocate to Nova Scotia, Express Entry, Canada's principal immigration route, is accessible to anybody who wishes to dwell in any Canadian province other than Quebec. To be eligible for one of the three Federal High Skilled immigration programs: Canadian Experience Class, Federal Skilled Worker Program, or Federal Skilled Trades Program, you must be eligible for one of the three Federal High Skilled immigration programs as mentioned above.
Nova Scotia has its own Provincial Nominee Program (PNP) as well. Candidates for Express Entry may be eligible for PNPs such as the Nova Scotia Experience Express Entry, the Nova Scotia Labour Market Priorities, or the Nova Scotia Labour Market Priorities for Physicians.
The Nova Scotia Provincial Nominee Program (NSPNP) also has initiatives for individuals not eligible for the Express Entry program. Workers may be qualified for the three programs listed below: Skilled Worker, Occupation In-Demand, and Physician Stream. There are also two entrepreneurial-focused streams: the Entrepreneur Stream and the International Graduate Entrepreneur Stream.
The Atlantic Immigration Pilot (AIP) also covers Nova Scotia, Newfoundland and Labrador, Prince Edward Island, and New Brunswick. Employers in these provinces can utilize the AIP to employ foreign workers and draw up a settlement plan for them. According to an early evaluation of the pilot, the settlement strategies are already helping to increase retention rates.
The AIP will become a permanent program in the new year, according to Immigration Minister Sean Fraser, who is from Nova Scotia.