Notes from a meeting between Canadian immigration attorneys and Immigration Minister Sean Fraser provide context to discussions about Express Entry in 2022. According to Immigration Minister Sean Fraser, Immigration, Refugees and Citizenship Canada (IRCC) is still examining its Express Entry plan for 2022.
Express Entry is the primary method through which Canada welcomes economic immigrants. Candidates who match the qualifying requirements of the Federal Skilled Worker Program (FSWP), Canadian Experience Class (CEC), or Federal Skilled Trades Program (FSTP) can submit an Express Entry profile to IRCC. They are assigned a Comprehensive Ranking System (CRS) score based on factors such as their age, education, language skills, and job experience, among others. Then, IRCC sends out invitations to apply for permanent residency every two weeks. Before the pandemic, FSWP applicants were the majority of those who received Express Entry Invitations to Apply (ITA) for permanent residence.
CEC candidates have gotten the most invites during the epidemic. However, in a bid to decrease backlogs, IRCC has only held Express Entry lotteries for Provincial Nominee Program (PNP) candidates since September. Nevertheless, the IRCC continues to run biweekly Express Entry lotteries, most recently on January 19.
According to the minister, the IRCC is still considering its Express Entry alternatives; there are no intentions to revoke applications. However, the recent public disclosure of an internal IRCC briefing letter written on November 24, 2021, has increased curiosity regarding Canada's Express Entry plan for this year. The letter considers postponing Express Entry invites to FSWP, CEC, and FSTP applicants until the middle of this year to provide IRCC additional time to reduce backlogs. However, given to the memo's largely redacted form, most of its context is lacking, leaving readers to speculate on how IRCC will manage Express Entry in the future.
As of December 2021, there are 1.8 million people in the immigration application backlog, 120,000 of whom are eligible for Express Entry. However, in a discussion with the Canadian Bar Association's Immigration Section on January 20, Immigration Minister Sean Fraser put some of the conjecture to rest. The Immigration Section of the Canadian Bar Association represents Canadian immigration attorneys and meets with the Canadian government on a regular basis to propose ways to enhance the immigration system.
According to the minister, IRCC has yet to plan its next FSWP and CEC draw, although they are still considering Express Entry draw alternatives for 2022. In addition, Fraser told that IRCC does not intend to revoke or reimburse previously filed permanent residence applications in order to decrease backlogs. This has been rumored on social media since the Canadian government did it approximately ten years ago to minimise its inventory.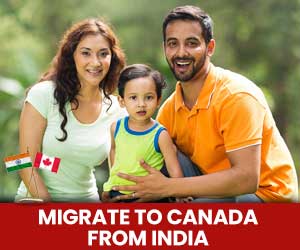 Get a Free Express Entry Assessment
Minister Fraser stated that IRCC is trying to normalise application processing so that backlogs may be reduced and that the Canadian government has just provided an additional $85 million to achieve this aim. In the future, occupation-specific drawings are a possibility.
According to the media statements, Fraser indicated that IRCC is looking into hosting "occupation oriented (Express Entry) drawings according to labour requirements." As well, the Canadian government hinted at this possibility in Budget 2021, stating the government's goal to alter Express Entry to "select those individuals who best fit Canada's labour market demands."
Issuing Express Entry invitations based on the occupational background would be a first for Express Entry, but it would also leverage a long-standing approach used by IRCC and the provinces and territories for decades. Previously, FSWP candidates had to fall under an in-demand National Occupational Classification (NOC) code in order to be eligible for the FSWP. Today, in order to pursue immigration through multiple federal and provincial paths, you must have an acceptable NOC.
Express Entry has managed FSWP, CEC, and FSTP candidates based on their CRS score since its inception in 2015, and more so during the pandemic, based on the programme of eligibility. Before the pandemic, IRCC would usually encourage individuals with the highest CRS scores to apply for permanent residence regardless of their programme of eligibility.
This strategy was justified on the grounds that people with the highest CRS scores had the best chance of integrating into the Canadian labour market. IRCC held the latest all-program draw in December 2020. In addition, IRCC issued Express Entry invites to CEC and PNP applicants between January and September 2021. The argument for concentrating on CEC candidates is that they are most likely to be in Canada and hence would not be hampered by travel restrictions or other public health measures. The purpose of inviting PNP applicants is for IRCC to assist provinces and territories in meeting their labour market demands.
Adding an occupation-based approach to Express Entry invites would provide IRCC with another tool for addressing labour shortages. Although Express Entry already offers 50 or 200 CRS points for scheduled work, most candidates may get a permanent residence invitation without a job offer. As a result, only 16% of individuals who got an ITA in 2020 have secured work.