In its second Express Entry draw of 2022, Canada awarded a record 1,036 Invitations to Apply (ITAs) under Provincial Nominee Programs. The January 19 draw's minimum Comprehensive Ranking System (CRS) score was 745 points, 63 points lower than the previous PNP round. In December 2021, Canada immigration saw its last record number of ITAs issued for a PNP draw that was 1,032.
Immigration, Refugees, and Citizenship Canada (IRCC) continue to avoid doing all-program draws, the most recent of which was held in December 2020. Instead, it claims to be concentrating on clearing the existing huge backlog before resuming the issuance of ITAs in larger quantities.
In 2021, IRCC granted 114,431 ITAs, a record number, to Canadian Experience Class (CEC) and PNP applicants. It surpassed the previous high of 107,350 established in 2020. During the coronavirus outbreak, IRCC shifted to draws for PNP and CEC applicants to focus on candidates already in Canada on employment or study permits.
The most recent draw on July 5, 2021, at 9.12 am EST, saw the application of the tie-breaking rule. Only those who submitted their Express Entry profiles before this date and time got invites, only if more than one applicant had the minimal CRS score. It was the second batch of Express Entry invites for 2022 and the 214th overall.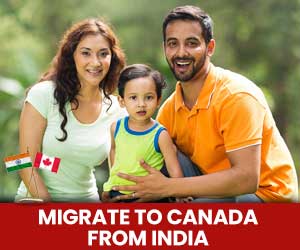 Get a Free Express Entry Assessment
Express Entry is a skilled worker application management system introduced by Canadian immigration authorities (IRCC) on January 1, 2015 that administers applications under Federal Economic programmes. This comprises the Federal Skilled Worker Program, Federal Skilled Trades Program, Canada Experience Class, and parts of the Provincial Nomination Programs.
Stakeholders anticipate that the number of invites given will remain high as Canada works toward its objective of 411,000 new permanent residents in 2022. However, during the COVID-19 crisis, CRS ratings remain difficult to anticipate due to program-specific draws.
With the coronavirus outbreak in March 2020, Canada shifted to program-specific draws for Canadian Experience Class and Provincial Nominee Program applicants. This resulted in a significant increase in the number of individual draws over prior years.
Suppose employers want to find and hire foreign workers. In that case, they explore the option of obtaining an LMIA or a nomination through provincial nomination programmes (PNPs) to guarantee long-term employee retention.
Given the coronavirus outbreak, it's impossible to anticipate the CRS scores necessary to get an ITA in 2022. However, scores as low as 75 were recorded during a record CEC draw in 2021. Obtaining a job offer that has been authorised is, nevertheless, strongly advised.