On March 30, Canada invited 919 PNP candidates to apply for permanent residence.
Only Provincial Nominee Program (PNP) candidates were invited by the College of Immigration and Citizenship Consultants (CICC).
Invited candidates needed to have a Comprehensive Ranking System (CRS) of at least 785 points.
Since PNP candidates are automatically awarded 600 points when they receive a provincial nomination – the minimum CRS score was relatively high. Without a nomination from a Canadian province, the lowest-scoring candidates would have had a minimum CRS cut-off of 185 points.
Candidates invited through the March 30 draw, will now have 60 days to apply for Canadian permanent residence.
The previous round of invitations by the CICC welcomed a total of 924 PNP candidates for Canadian immigration.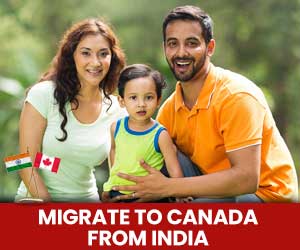 Get a Free Express Entry Assessment
Possible PGWP Extension or Similar Provision
On March 24, Canada Immigration Minister Sean Fraser attended the Standing Committee on Citizenship and Immigration – to address questions on the current state of the Canadian immigration system.
Fraser stated that there was no specific date to when draws for the Canadian Experience Class (CEC) candidates would resume.
Express Entry has always been the most popular pathway for skilled workers seeking Canadian immigration. However, since September 2021, Express Entry draws for CEC candidates have been paused. Due to this, aspiring CEC candidates in Canada have not been able to apply. Some of which are facing the end of their work permit validity. Also, since most of these candidates are holding a non-extendible PGWP, they will not be able to apply for a Bridging Open Work Permit (BOWP) and extend their stay. As a result, they may now have to get a Labour Market Impact Assessment (LMIA)-supported work permit, quit their jobs, or even – leave Canada.
CICC is yet to make an official announcement on how it plans on dealing with qualified CEC or Federal Skilled Worker Program (FSWP) candidates, from having their status expire. Canada may however bring in opportunities to extend PGWPs – or introduce a similar measure.
Fraser also stated that the CICC plans on rolling out these changes – as soon as they are done with the finalization of certain policies. The priority, however, is to allow those currently working in Canada, to stay and continue working until they have a window to apply for Canadian permanent residence.
Also, there is no sign as to when draws for FSWP candidates will resume. FSWP candidates have not been invited to apply since December 2020.