In its first Express Entry draw of 2022, Canada has given Invitations to Apply (ITAs) to 392 Provincial Nominee Program candidates. The minimum Comprehensive Ranking System (CRS) score for the January 5 draw was 808 points, which was 88 points higher than the previous PNP round.
It continues Immigration, Refugees, and Citizenship Canada's (IRCC) policy of avoiding all-program draws, the most recent of which was held in December 2020. In 2021, IRCC granted 114,431 ITAs, a record number, to Canadian Experience Class (CEC) and PNP applicants. It surpassed the previous high of 107,350 established in 2020.
During the coronavirus outbreak, IRCC shifted to draws for PNP and CEC applicants in order to focus on candidates who were already in Canada on employment or study permits. IRCC has only held PNP draws since September.
According to the internal sources, IRCC has been focused on PNP applicants due to a backlog of applications being processed by immigration officers. Before accepting candidates from other programs, the immigration service hopes to reduce Express Entry backlogs by at least half.
The tie-breaking rule was applied in the most recent draw on March 4, 2021, at 12.57 pm EST. Only those who submitted their Express Entry profiles before this date and time got invites if more than one applicant had the minimal CRS score.
IRCC invited only PNP applicants to apply for permanent residence in the first Express Entry draw of the year. The Canadian government is starting off the new year by inviting 392 Express Entry candidates to apply for Canada PR.
In the January 5 draw, Immigration, Refugees, and Citizenship Canada (IRCC) exclusively invited Provincial Nominee Program (PNP) candidates. The Comprehensive Ranking System (CRS) cut-off score was 808. When PNP candidates receive their nomination, an additional 600 points are immediately added to their score, explaining why their score seems to be high in comparison to previous invitation rounds.
The Canadian government has indicated that to boost Canadian immigration certain modifications to Express Entry would be made this year. The Liberal government proposed in the 2021 federal budget to allow the immigration minister more leeway in inviting Express Entry applicants who fit Canada's labor market demands.
Later that year, in a mandate letter, Prime Minister Justin Trudeau ordered Immigration Minister Sean Fraser to increase permanent residency paths for international students and temporary foreign workers through Express Entry. At this time, no more information has been made available.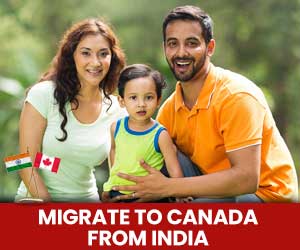 Get a Free Express Entry Assessment
Also, when the new Training, Education, Experience, and Responsibilities (TEER) system replaces the present National Occupational Classification (NOC) skill levels, Express Entry-eligible jobs may alter. For example, for the time being, Express Entry only accepts work experience from NOC 0, A, and B professions. However, this type of categorization will be modified when TEER goes into effect in late 2022.
In 2021, Canada only hosted program-specific Express Entry drawings for PNP and Canadian Experience Class (CEC) applicants. It was the first time in Express Entry's history that no Federal Skilled Worker Program (FSWP) candidates were invited to apply. FSWP applicants were the primary source of Express Entry immigrants before the epidemic.
FSWP applicants are more likely to come from outside the nation than PNP or CEC applicants. Due to travel constraints, IRCC concentrated more on accepting candidates who were already in Canada last year. CEC applicants are almost certainly already in Canada, as they must have at least one year of Canadian work experience. PNP applicants have already been recommended for immigration by provinces, demonstrating their ability to boost regional labour markets.
More about the Express Entry program
The Canadian Experience Class, the Federal Skilled Worker Program, and the Federal Skilled Trades Program all use Express Entry as their application management system. Therefore, candidates for the PNP who are in the Express Entry pool have already qualified for one of these programs.
Express Entry ranks candidates' profiles using a point-based mechanism known as the Comprehensive Ranking System (CRS). The top-scoring individuals are issued an Invitation to Apply (ITA) and may then apply for permanent residence. Following that, an IRCC official will assess their application and decide. Following that, they will seek biometrics and schedule an interview or require other papers.
If your application is granted, you will get a Confirmation of Permanent Residence from IRCC (COPR). Approved permanent residents can then complete the landing procedure. If they are not already in Canada, they can take advantage of pre-arrival programs to assist them with the initial stages toward establishing in Canada.