Canada has conducted the largest Express Entry draw since March, issuing 932 Invitations to Apply (ITA) to Provincial Nominee Program candidates. The minimum CRS score required in the June 8 draw was 796 points – 55 points higher than the previous PNP draw.
Canada's Immigration Minister Sean Fraser recently announced that Express Entry FSWP and CEC draws would resume in July.
The Immigration, Refugees, and Citizenship Canada (IRCC) has been heads down on clearing the current massive backlog – before it resumes invitations for all-program draws.
Canada has so far welcomed 9,365 PNP candidates in 2022.
Back in 2021, IRCC issued a record 114,431 ITAs, all to Canadian Experience Class (CEC) and PNP candidates.
The June 8 draw saw the tie-breaking rule implemented on October 10, 2021, at 1:13 p.m. EST. Those candidates who submitted their Express Entry profiles before this date and time received ITAs for Canadian permanent residency.
This was the 12th round of invitations under Express Entry in 2022 and 224th overall.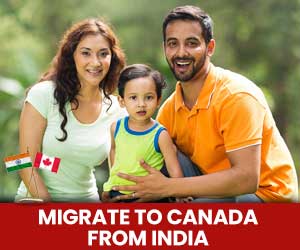 Get a Free Express Entry Assessment
FSWP and CEC draws to resume in July
Canada is all ramped up to tackle its labor market shortages, by resuming its Express Entry draws for Federal Skilled Worker Program (FSWP) and Canadian Experience Class (CEC) candidates in early July.
"Federal High-Skilled backlog has been cut more than half – from nearly 112,000 applications in September 2021 to 48,000 in March 2022. The backlog is expected to further drop by July.", stated Sean Fraser in an announcement.
The approach will once again start issuing ITAs to skilled workers both already in the country and from overseas. Until now, ITAs were only issued to Provincial Nominee Program candidates.
The current Express Entry processing time is between 9 and 12 months. According to the announcement, IRCC will now aim to process the majority of Express Entry applications within its standardized time of 6 months.
What is the Express Entry Canada?
Launched back in 2015, Canada's Express Entry program is the key immigration intake pathway for skilled workers in Canada. It currently manages three economic immigration programs: the Federal Skilled Worker Program (FSWP), the Federal Skilled Trades Program (FSTP), and the Canadian Experience Class (CEC).
Express Entry is a point-based system where it uses the CRS score calculator to determine the eligibility of candidates wanting to immigrate to Canada.
Points in the CRS score calculator is assigned on certain factors, majorly including Age, Education, Work Experience, Language Proficiency, and Provincial Nomination.
The higher your points in the CRS score calculator, the more are your chances of successfully receiving an Invitation to Apply for Canada PR.