This news article presents an examination of last month's Provincial Nominee Program updates and draw results from throughout the country. In February, the Provincial Nominee Programs (PNP) of Canada issued nearly 5,000 invitations to apply for provincial nomination. The PNP is a collaborative immigration programme run by the federal, provincial, and territory governments. It allows Canadian provinces and territories to form their own immigration streams in order to better fulfil their labour market demands and economic development goals.

Canada implemented the PNP in 1998 in order to more equitably distribute the advantages of immigration among provinces and to promote immigration to smaller provinces and less populous parts of the country. Today, the PNP contributes for a sizable portion of economic immigration to the majority of Canada's provinces and territories. In reality, several smaller Canadian provinces rely on this programme to satisfy their demographic and labour force demands, including Newfoundland and Labrador, Prince Edward Island, Nova Scotia, New Brunswick, Manitoba, and Saskatchewan. PNPs alone are estimated to result in more than 93,000 immigrants being accepted as permanent residents each year by 2024.
Express Entry-linked PNPs
The majority of participating provinces and territories have at least one PNP stream that is aligned with the federal Express Entry system, which is Canada's management system for three immigration programmes: the Canadian Experience Class (CEC), the Federal Skilled Worker Program (FSWP), and the Federal Skilled Trades Program (FSTP).
Express Entry-linked PNP streams, sometimes known as enhanced PNPs, allow a province to choose individuals with Express Entry profiles and encourage them to apply for a provincial nomination. Immigration, Refugees and Citizenship Canada (IRCC) has suspended sending Express Entry invites to FSWP, CEC, and FSTP candidates in an effort to decrease the backlog and processing delays presently impacting permanent residence applications.
It is crucial to note that this is only a temporary pause, and that, while no specific date has been provided, Canada's Minister of Immigration, Sean Fraser, has said that invitation rounds for these programmes will resume in the near future. Furthermore, because the PNP is so important to the provinces and territories, IRCC is guaranteeing that Express Entry invitations for PNP applicants are being provided every two weeks.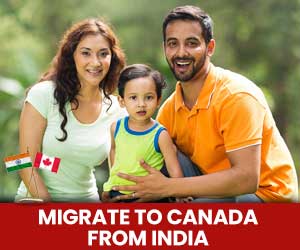 Get a Free Express Entry Assessment
In fact, a record 2,145 Invitations to Apply were given out over two rounds in February, nearly twice as much as the
previous month, which saw a total of 1,428 PNP hopefuls invited through two draws.
Alberta
The month of February was significant for Alberta's PNP, as the province announced a name change for the department as well as the establishment of two new streams to assist immigration to the province's rural communities. Alberta also revealed the results of two draws performed under the Alberta Advantage Immigration Program in February. On January 18, the province asked 350 people to seek for a provincial nomination, and another 400 candidates were invited on February 1 via the Alberta Express Entry stream.
Nova Scotia
On February 8, the Nova Scotia Nominee Program (NSNP) welcomed 278 nurses who had profiles in the Express Entry system. The NSNP explicitly invited nurses who would be eligible for Nova Scotia's Labour Market Priorities Stream and whose employment comes under National Occupational Classification (NOC) 3012.
Manitoba
Manitoba sends out invites on a regular basis through three channels: Skilled Workers in Manitoba, Skilled Workers Overseas, and International Education Stream. Last month, the province held two draws on February 10 and the second on February 26. A total of 551 Letters of Advice to Apply were issued, with 134 of them going to individuals with a qualifying Express Entry profile.
British Columbia
The province invites top-scoring provincial candidates on a weekly basis through the British Columbia Provincial Nominee Program. Candidates who have been invited may apply to Express Entry British Columbia, Skills Immigration, and the Tech stream. These PNP programmes are among the busiest in the country. The province welcomed 624 people to file for a provincial nomination in February.
Prince Edward Island
The draws for the Prince Edward Island Provincial Nominee Program (PEI PNP) are pre-scheduled and held once a month. On February 17, the PEI PNP held a draw and invited 117 applicants from the Labour Impact and Express Entry streams, as well as six from the Business Impact stream.
Ontario
In February, the Ontario Immigrant Nominee Program (OINP) was quite active. On February 8, the OINP sent out 828 letters of interest to individuals who may be eligible for Ontario's French-Speaking Skilled Worker and Express Entry Human Capital Priorities (HCP) streams.
The province then invited 749 individuals from the Employer Job Offer: Foreign Worker and In-Demand Skills streams the next day, on February 9. On February 22, Ontario released new notices of interest to individuals who may be eligible for the Express Entry HCP stream.
With 773 invitations granted, this was a huge attraction, not just because the score range featured the maximum of 600 points—the highest points that Express Entry applicants may receive without a provincial nomination. Candidates having Comprehensive Ranking System (CRS) scores above the maximum range were not eligible for nomination prior to this draw.
On the same day, Ontario sent eight Employer Job Offer: Foreign Worker stream invites, this time aimed at Economic Mobility Pathways Project candidates. On February 23, the province stated that people interested in being asked to apply to the Entrepreneur Stream would no longer need to contact the programme to receive an EOI registration form, but may instead register an EOI using the e-Filing Portal.
Finally, on February 24, Ontario sent 818 targeted invitations to applicants who may qualify for Ontario's Express Entry Skilled Trades stream, and abolished the CRS cap, as it did for the Express Entry HCP stream draw. Ontario, more than any other province, welcomed 3,176 people to file for a provincial nomination.