The former Immigration Consultants of Canada Regulatory Council (ICCRC) was renamed as The College of Immigration and Citizenship Consultants on November 23, 2021. This new self-regulatory agency is in charge of supervising and regulating all Regulated Canadian Immigration Consultants (RCICs).
Immigration Minister Sean Fraser officially launched the new College on Tuesday, November 23. The unsuccessful former regulator, Immigration Consultants of Canada Regulatory Council (ICCRC), was permitted to continue as the new College under a cabinet decree issued on August 14.
According to a news release issued by Immigration, Refugees, and Citizenship Canada (IRCC) to mark the launch of the new College, it will be armed with new powers to investigate and sanction immigration consultants.
This is a big change for those looking for assistance or guidance with their Canadian immigration application in 2022. Individuals who give compensated immigration or citizenship advice or representation must be approved under the Immigration and Refugee Protection Act (IRPA) and the Citizenship Act. It is an offense under these acts for anyone who is not a member in good standing of one of the following organizations to represent or advise for a fee at any stage of an application or action:
a law society of a province or territory (for lawyers or, in Ontario, paralegals)
the Chambre des notaires du Québec
the College of Immigration and Citizenship Consultants
If the previous year is any indicator, the year 2022 may hold some surprises in the field of Canadian immigration. However, by being proactive, you may plan ahead of time for any bottlenecks in your immigration path.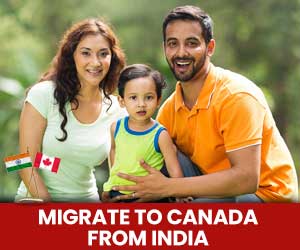 Get a Free Express Entry Assessment
According to Ottawa, the new College will have expanded powers to combat immigration consulting fraud, including the ability to require witnesses to testify before its discipline committee and seek judicial injunctions. To become certified, Canada immigration consultants must have a bachelor's degree and finish a graduate diploma program, according to new criteria. They will also be evaluated on a yearly basis.
The new College is managed by a board of directors made up of five persons chosen by the immigration minister and four College members. It also contains a new code of professional conduct designed to establish and maintain standards. After years of deliberation on how to regulate the business and replace the failing ICCRC, the College was founded.
Given the immigration consultant industry's repeated failures at self-regulation, stakeholders are cautious of the new CICC and its supporting code of conduct. Too frequently, a slew of incompetent self-regulatory groups has let so-called ghost immigration consultants slide through the cracks.
IRCC is aware of this, which is why, in the first place, it conducted a systematic review in 2019. However, with the announcement in April 2019 of the establishment of a new College of Immigration and Citizenship Consultants (CICC), the investigation resulted in the continuing of self-regulation.
Delays since then, notably the coronavirus epidemic, have kept the ICCRC in charge of industry regulation. The ICCRC was the subject of a harsh parliamentary committee report in 2017, which suggested that it should be dismantled and that the responsibility of regulating consultants be transferred directly to the federal government.
The ICCRC was established in 2011 in response to problems in the management of the previous group, the Canadian Society of Immigration Consultants, which was established in 2003. Despite this, IRCC is enabling the present ICCRC to serve as the foundation for the future CICC when it takes over as the regulatory body.
It remains to be seen whether this rebranding will make a difference, although the federal government acknowledges the system's past shortcomings. On December 9, 2020, the College of Immigration and Citizenship Experts Act went into effect, creating a formal framework to govern citizenship and immigration consultants.