On March 16, Canada welcomed 924 Express Entry candidates to apply for permanent residency.
In the new invitation round, Immigration, Refugees and Citizenship Canada (IRCC) exclusively invited candidates from the Provincial Nominee Program (PNP). Candidates needed a Comprehensive Ranking System (CRS) of at least 754 to be invited. Because PNP candidates got an automatic 600 point boost when they obtained their nomination, the minimum score was very high. The lowest-scoring candidates would have received 154 base points if they had not been nominated.
Candidates who have been invited to apply for permanent residency in Canada now have 60 days to do so.
IRCC invited 1,047 PNP candidates to apply for Canadian immigration in the previous round of invitations.

When Will CEC And FSWP Invitations Resume?
Since December 2020, Canada hasn't had an Express Entry draw for Federal Skilled Worker Program (FSWP) candidates, and since September 2021 for Canadian Experience Class (CEC) candidates.
Sean Fraser, the Immigration Minister, had stated that the drawings for these candidates will restart in the near future. There has been no formal announcement of a date.
Without an opportunity to apply, Express Entry candidates in Canada who do not have a provincial nomination worry that they may be obliged to apply for a new work permit, leave their employment, or perhaps leave the country.
When Express Entry candidates apply for permanent residency, they are usually eligible for a Bridging Open Work Permit (BOWP), which allows them to continue working in Canada while their application is being processed.
Candidates who entered the Express Entry pool from outside of Canada may well have their language test results expire, requiring them to retake the test in order to maintain their eligibility.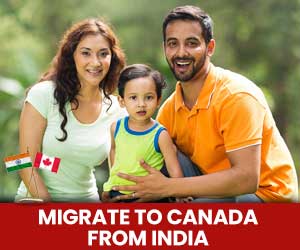 Get a Free Express Entry Assessment
What Is Express Entry?
The Canadian Experience Class, the Federal Skilled Worker Program, and the Federal Skilled Trades Program are all part of the Express Entry application management system. In the Express Entry pool, PNP candidates have already qualified for one of these programs.
Express Entry ranks candidates' profiles using a points-based system known as the Comprehensive Ranking System (CRS). Candidates with the highest scores receive an Invitation to Apply (ITA), which they can use to apply for permanent residency.
After a candidate submits an application, an IRCC officer evaluates it and makes a decision. The officer will request biometrics and may schedule an interview or demand more documentation.
IRCC issues a Confirmation of Permanent Residence (COPR) if the application is granted. Permanent residents who have been approved can then complete the landing process. If they are outside of Canada, they can take advantage of pre-arrival services to assist them in taking the initial steps toward settling in.