The Quebec Immigration Level Plan for 2023 was released on December 8, 2022.
Here's who are targeted to be invited in this plan:
A majority of new immigrants will come through the province's Economic Immigration programs including the Quebec Skilled Worker Program (QSWP) and Quebec Experience Program (PEQ).
The targets for the new Quebec Immigration Level Plan for 2023 will seek to welcome 52,500 new permanent residents.
With over 65% of planning admissions and a maximum target of 33,900, the economic category represents the largest proportion of new immigrants.
Quebec expects to welcome some 29,500 Skilled Workers and up to 4,300 Business Immigrants which would include Investors, Entrepreneurs, and Self-employed.
As for the remaining 18,100 new immigrants, they are expected to arrive through the province's Family Reunification, Refugees, and other immigration programs.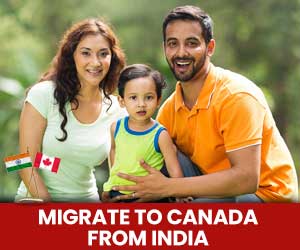 The new & improved Quebec Immigration Level Plan for 2023 will act as a guide for the number of immigrants - to be welcomed by the province in the year 2023.
For detailed news: Click here!