On May 19, Alberta announced the results of one of its Express Entry linked Alberta Immigrant Nominee Program (AINP). The Alberta Advantage Immigration Program (AAIP) is an Express Entry linked stream of immigration by the province of Alberta.
The AAIP draw invited 100 candidates with a minimum CRS score of 382. The minimum score criteria for this draw were slightly higher than the previous draw for 26 points to be precise.
Candidates who wish to apply under the Alberta Express Entry stream must have submit an Expression of Interest application to state that they want to immigrate permanently to the province and be employed in a field that supports Alberta's economic development and diversification.
Eligibility for Alberta Express Entry
Candidates who want to apply under this program should check out the list of occupations not considered by the province. The Alberta Express Entry provides a list of occupations that are not qualified for this stream rather than a list of occupations that are. Food service supervisors, transport truck drivers, and cooks are just a few of the jobs available to those who apply under this stream.
The candidate must have work experience in one of the qualifying occupations in order to apply for the Alberta Express Entry stream.
Work experience, a Canadian education, or an offer of employment in Alberta are all characteristics that boost your chances of being nominated.
You can also benefit from having family ties in Alberta.
It goes without saying that you must also meet the Express Entry eligibility standards. Applicants are required to have a minimum CRS score of 300 to be considered.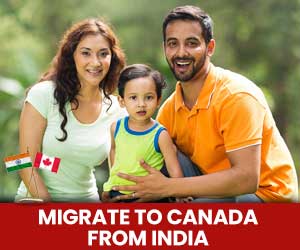 Get a Free Express Entry Assessment
Process to apply for the Alberta Express Entry
To immigrate to Alberta using the Express Entry program, you must first create an Express Entry profile. The Canadian Experience Class, the Federal Skilled Worker Program, and the Federal Skilled Trades Program all use Express Entry as their application management system.
You will be given a score based on the Comprehensive Ranking System if you are eligible for Express Entry. You earn points based on your age, education, work experience, English or French language skills, and other things.
If you do not want to apply for a provincial nomination, you can immigrate using the Express Entry pathway. But the Express Entry candidates with lower CRS scores can use the PNP to receive an additional 600-point award.
Then the candidate receives an Invitation to Apply (ITA) from a subsequent Canada Express Entry draw after which he/ she can apply for Canadian permanent residence.
In 2021, Alberta's provincial government nomination limit of maximum 6,250 was surpassed. The allotment for 2022 is not made official till now. Currently, under the Alberta Express Entry pool, the province has 1,050 Alberta Opportunity Stream applications and 750 expressions of interest.