Sean Fraser has recently stated that all Express Entry draws will resume as scheduled in early July. When the all-program draws start, the IRCC promised to get the Express Entry service standard back to six months in addition to making the guarantee made in April.
In December 2020, due to the pandemic, IRCC halted Express Entry invitations to apply (ITA) for permanent residence for Federal Skilled Worker Program (FSWP) and Federal Skilled Trades Program (FSTP) candidates. In September 2021, it did the same for applicants for the Canadian Experience Class (CEC).
Check Your Express Entry Eligibility
In its biweekly Express Entry draws before the pandemic, IRCC typically gave equal weight to all applicants. This meant that regardless of their programme of eligibility, the IRCC would invite the candidates with the highest Comprehensive Ranking System (CRS) scores.
During the pandemic, IRCC momentarily changed its strategy. The FSWP and FSTP draws were suspended because it made tactical sense to give priority to economic class immigrants in Canada while the nation had travel restrictions in place. In order to meet its target of admitting 401,000 new permanent residents by the end of 2021, IRCC gave CEC candidates priority for a significant portion of last year.
However, this and other changes led to a notable increase in the number of applications in the IRCC's database. The IRCC made the decision to also halt Express Entry invitations to CEC candidates in September 2021 in order to get its inventory under control and raise its Express Entry service standard. While the epidemic was ongoing, IRCC continued to extend Express Entry invitations to Provincial Nominee Program (PNP) applicants in an effort to support the economic growth of provinces and territories all over the nation.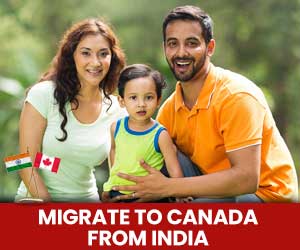 Get a Free Express Entry Assessment
How FSTP, FSWP and CEC will affect Express Entry draws?
The FSWP was the primary route for immigrants from lower socioeconomic classes to enter Canada from its commencement in 1967 to the start of the pandemic. Pre-pandemic, it made up about 45% of all applicants selected for permanent residency through Express Entry.
There is still a significant demand for FSWP candidates to proceed with the Canadian immigration process, according to research by World Education Services (WES), one of the Educational Credential Assessment (ECA) providers recognised by IRCC.
In the meanwhile, the commencement of CEC candidate draws will assist people already residing in Canada in maintaining their right to do so. An Express Entry candidate in Canada who receives an ITA and then files their application for permanent residence has the option to also submit an application for a bridging open work permit (BOWP). While their application for permanent residence is being handled, they can continue to live legally in Canada because to the BOWP.
Since September 2021, CEC candidates have been unable to take advantage of the BOWP due to the lack of ITAs available to them. Recognizing this, the IRCC also declared in April that the main batch of CEC candidates will be eligible for an open work permit extension beginning this summer. This cohort consists of individuals whose Post-Graduation Work Permit (PGWP) has recently expired or is about to do so. There is currently no information on when the IRCC will start accepting applications for open work permits for these people.