On April 22, Sean Fraser, Canada's Immigration Minister, made the statement about the commencement of Express Entry draws for Federal Skilled Worker Program and Canadian Experience Class candidates. Express Entry is the primary way by which the Canadian government administers skilled worker applications, therefore this marks a significant shift in the recent Canadian immigration scene.
After the pandemic, Immigration, Refugees and Citizenship Canada (IRCC) had to reduce its application processing capacity due to the heavy backlogs and make various policy changes, including a temporary halt in all-program Express Entry draws. 
For over 50 years, Canada's most popular economic immigration program had been the Federal Skilled Worker Program (FSWP). Canada was admitting tens of thousands of professionals and skilled workers from across the world each year through the FSWP on the basis of their ability to successfully establish themselves in the Canadian labour market. However, since December 2020, Canada has put a halt to the program's invitation rounds in order to lessen the volume of applications piling up in processing facilities. A few months later, the Canadian Experience Class (CEC) was discontinued to and hasn't seen a draw since September 2021. 
With Canada's low unemployment rate and biggest number of job openings on record, an ageing population, and a low birth rate, reopening the country to qualified skilled people has become an important aim for the Canadian government.
This is the most probable reason to re-open Express Entry immigrations routes. By 2024, the Canadian government plans to expand yearly Express Entry admissions to almost 110,000 people.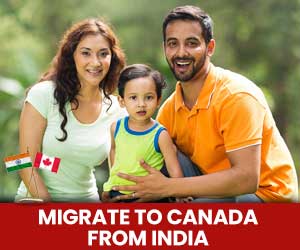 Get a Free Express Entry Assessment
How to ensure an Express Entry invitation?
Submit your Express Entry profile early
It takes time to prepare and submit your Express Entry profile. You can enter the Express Entry pool sooner if you start planning and gathering your documentation early. You can start by gathering travel documents, language tests, educational credential assessment reports, and so forth. You'll be more likely to have your documentation in place by July and receive an Invitation to Apply for Permanent Residence when the draws commence in July if you start the process now. 
Avail the benefit of tie-breaking first come- first serve rule
Candidates immigrating to Canada are given points based on a variety of human capital variables like as age, education, language, and others under the Express Entry Comprehensive Ranking System (CRS). If two candidates have the same number of points, IRCC uses the time and date of their pool entrance to break the tie. As a result, the earlier you apply, the more likely you are to be invited to participate in a draw.
Get additional points for PNP programs
If you submit a profile in the Express Entry pool and choose a province, you'll get added benefits. Not only you will receive a direct Express Entry invitation as the province of your choice will select you, but also receiving a provincial nomination will increase your CRS score by 600 points. With a higher score, you will almost certainly receive an Invitation to Apply (ITA) for Canadian PR in the next draw.
The pandemic has affected potential immigrants wanting to enter Canada through the Express Entry system in the last two years. Now that the situation has started to normalise again, Canada's major immigration stream is just re-opening and the country is projected to witness an increase in overseas skilled immigrants in the coming years. As a result, potential immigrants can now approach their immigration plans with a sense of hope.