Over the past six months, the Express Entry draws have been a significant milestone in the country's immigration system. These draws have offered tremendous opportunities for skilled workers seeking to work & settle in Canada - and contribute to its diverse and thriving economy.
In the first half of 2023, the Canada Express Entry system witnessed a remarkable increase in the number of invitations being extended to eligible candidates. With the commitment to welcoming immigrants and addressing labor market gaps, Express Entry draws in 2023 have once again proved to be an essential pathway for skilled immigrants to secure permanent residency in Canada.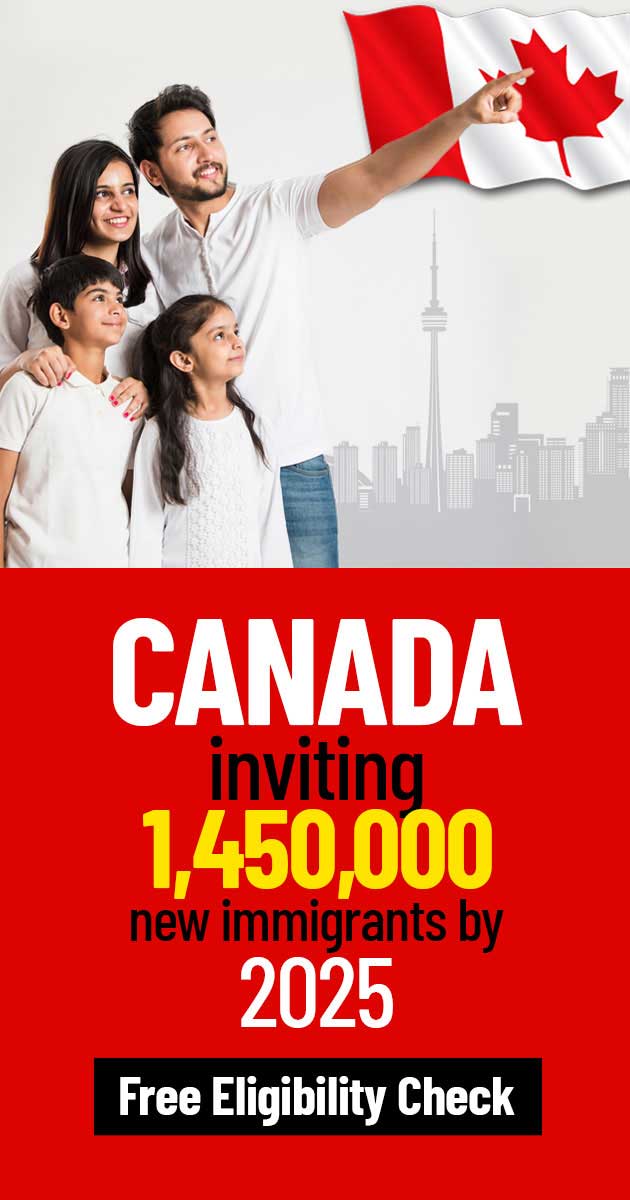 Calculate Your CRS Score in 60 Seconds
Express Entry Draws In 2023: Complete List
Canada Express Entry established an unusual pattern throughout 2023. 
Where the two Express Entry draws conducted in January followed a pre-pandemic pattern of inviting all-program candidates every two weeks, IRCC held three program-specific Express Entry draws in February. The February 2nd draw also saw the very first program-specific draw for FSWP candidates.
IRCC conducted four draws in March, which invited over 21,000 candidates to apply for Canada PR. This was the second-highest number of ITAs issued in one month in Express Entry history.
IRCC resumed the pre-pandemic pattern of one all-program draw every two weeks in April - and conducted two draws in total. Whereas May also saw two Express Entry draws, one for Provincial Nominee Program candidates and the other for all-program candidates. 
There were three invitation rounds conducted in June, which also included the very first Category-Based Express Entry draw.
Here are the Express Entry draws conducted so far in 2023.
Draw
Date
Number of invitations
Minimum CRS points
252
June 28
500
476
*Category-based selection

251
June 27
4300
486
*No Program Specified
250
June 08
4800
486
*No Program Specified

249
May 24
4800
488
*No Program Specified

248
May 10
589
691
*Provincial Nominee Program

247
April 26
3500
483
*No Program Specified

246
April 12
3500
486
*No Program Specified

245
March 29
7000
481
*No Program Specified

244
March 23
7000
484
*No Program Specified
243
March 15
7000
490
*No Program Specified
242
March 01
667
748
*Provincial Nominee Program

241
February 15
699
791
*Provincial Nominee Program

240
February 02
3300
489
*Federal Skilled Worker
239
February 01
893
733
*Provincial Nominee Program
238
January 18
5,500
490
*All Program Considered
237
January 11
5,500
507
*All Programs Considered
Category-Based Express Entry Draws
Canada's Immigration Minister, Sean Fraser, recently unveiled the introduction of category-based selection draws for Express Entry candidates. The purpose of these draws is to attract more skilled workers in specific professions that are in high demand in Canada.
IRCC believes that by focusing on individuals with strong French language proficiency or work experience in key sectors such as Healthcare, STEM professions, Trades, Transport, Agriculture, and Agri-food - they can support Canada's commitment to welcoming in-demand occupations across the country.
The launch of category-based draws, following the changes to the Immigration and Refugee Protection Act in June 2022, was seen in the first-ever category-based Express Entry draw held on June 28, 2023. These changes will allow the minister to select immigrants based on crucial attributes that align with Canada's economic priorities - making it the best time to immigrate to Canada.
Since the beginning of 2023, Canada has conducted back-to-back Express Entry draws with higher ITAs and record-breaking low scores in the CRS points calculator. A total of 16 Express Entry draws were conducted in the first half of 2023 which invited a total of 59,548 candidates to apply for Canada PR. It is evident that the Express Entry system will continue to play a vital role in Canada's efforts to attract and retain skilled individuals from around the world.
Source: canada.ca