The Express Entry application management system in Canada has had a very interesting year. After an 18-month gap that started in December 2020, all-program draws were resumed, allowing Immigration, Refugees and Citizenship Canada (IRCC) to move closer to the pre-pandemic targets of Express Entry invitations.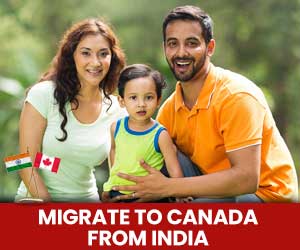 Get a Free Express Entry Assessment
Here's what went down in the world of Express Entry and Canada Immigration.
Express Entry candidates received 46,538 ITAs during the course of the 23 draws conducted in 2022.
There were 35,750 ITAs in total for just all-program draws, which started in July and continued through the end of the year.
The lowest minimum Comprehensive Ranking System (CRS) score was 491.
There has been a drop of 66 points over 10 draws conducted ever since draws resumed on July 6.
On November 16, IRCC officially made the transition from NOC 2016 to NOC 2021.
Bill C-19 was signed into law by the Canadian Parliament in June.
IRCC is expected to begin holding draws targeted toward specific occupations in spring 2023.
For detailed coverage of the year-end wrap: Click here!