Prince Edward Island is the only Canadian jurisdiction that publishes its PNP schedule. The timetable for the remainder of the year's Provincial Nominee Program (PNP) draws has been issued by PEI. The only PNP that publishes its draw schedule ahead of time is the Prince Edward Island Provincial Nominee Program (PEI PNP). Except for 2020, when the pandemic suspended activities worldwide, it impacted Canadian immigration as well but the province adheres to its timetable.
Express Entry is an immigration application management service. It is in charge of processing applications for three economic immigration programs: the Federal Skilled Worker Program, the Federal Skilled Trades Program, and the Canadian Experience Class.
CRS scores are issued to eligible candidates based on their age, employment experience, education, and language proficiency in English or French. Express Entry candidates who receive a provincial nomination receive 600 points added to their CRS score and are almost certain of receiving an Invitation to Apply (ITA) for permanent residence in the next Express Entry lottery.
Express Entry candidates must create an Expression of Interest (EOI) profile with the PEI PNP to be eligible for a provincial nomination from PEI. The province's unique points grid is used to assign points to EOI profiles. The top scorers are then asked to apply through monthly draws.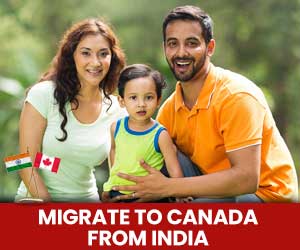 Get a Free Express Entry Assessment
In 2022, there will be 12 PEI PNP draws. These draws attract immigrants who may qualify for a provincial nomination in one of the three categories, i.e., Express Entry, Labour Impact, and Business Impact.
PEI PNP Draw schedule for 2022:
20th January
17th February
17th March
21st April
19th May
16th June
21st July
18th August
15th September
20th October
17th November
15th December
PEI welcomed 1,804 immigrant applicants to compete for a provincial nomination in 2021. There were 1,697 invites from the Labour Impact and Express Entry streams and 157 from the Business Impact stream. The PEI PNP Express Entry Category is an enhanced PNP that is linked to the federal government's Express Entry system. To be considered for this stream, candidates must have a profile in the system.
Business Impact Category
Candidates in the Business Impact Category must satisfy the minimal provincial score criterion to advance their applications. Every draw has a different score. The invites delivered in today's draw by the PEI PNP were granted under the Work Permit Stream, which is for international entrepreneurs who desire to own and manage a business on the island.
Labour Impact Category
The Labour Impact Category is for foreign nationals with a genuine work offer in PEI and employer assistance. There are three tracks: Skilled Worker, Critical Worker, and International Graduate. To be considered for a provincial nomination under the Labour Impact Category, candidates must also submit an Expression of Interest.