Alberta has issued more invites to immigrate than in the previous PNP draw. As a result, the lowest CRS score needed for Express Entry candidates has increased somewhat. On December 14, Alberta invited 150 Express Entry applicants to file for a provincial nomination, an increase from the last provincial round of invitations.
The Alberta Immigrant Nominee Program (AINP) welcomed individuals with CRS scores of at least 351, which is an unusually high number for an Alberta draw. In 2021, most minimum cut-off scores were around 300.
Invited candidates may be eligible for a provincial nomination through the Alberta Express Entry stream. If they are nominated, they will be one step closer to obtaining permanent residency in Canada. In addition, provincial candidates can apply for Canadian federal immigration under the Provincial Nominee Program (PNP). Express Entry applicants who get provincial nominations are prioritized at the top of the pool and are likely to receive an Invitation to Apply (ITA) for permanent residence. In the last draw, Alberta invited 100 applicants with CRS scores of at least 350.
To immigrate through the Alberta Express Entry stream, the first step in the Alberta Express Entry process is to create an Express Entry profile. The Express Entry application management system is used for the three Federal High Skilled programs i.e., the Canadian Experience Class (CEC), Federal Skilled Worker Program (FSWP), and Federal Skilled Trades Program (FSTP).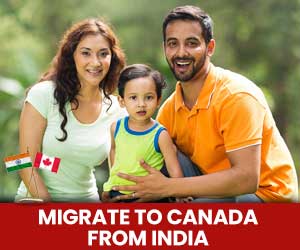 Get a Free Express Entry Assessment
If you meet the requirements for Express Entry, you will be assigned a score based on the Comprehensive Ranking System (CRS). You get points based on your age, education, job experience, English or French language skills, and other things.
The IRCC organizes Express Entry draws regularly, asking the highest-scoring individuals to apply for permanent residence in Canada. Without a province nomination, it is possible to immigrate using the Express Entry procedure. However, the PNP allows Express Entry candidates with lower CRS scores to get an automatic 600-point reward. As a result, if the lowest-scoring candidates in the new Alberta draw win the provincial nomination, their recent CRS scores will be 951.
Check your qualification for the Express Entry Stream in Alberta
You must have work experience in a qualifying occupation to apply for the Alberta Express Entry stream. The AINP does not publish a list of eligible professions for the stream but rather a list of jobs that are not. Many job seekers in this fieldwork as food service supervisors, transport truck drivers, and cooks, among other things. According to the provincial government website, these applications may take longer to complete due to the sheer number of submissions.
Work experience, a Canadian education, or a job offer in Alberta all increase your chances of being nominated. It is also desirable to have a family member who is already resident in Alberta, such as a parent, child, or sibling. It should go without saying that you must also meet the Express Entry eligibility requirements. In addition, you must have a CRS score of at least 300 to be considered. If you mentioned in your profile that you are interested in migrating to Alberta permanently, you might get an invitation, known officially as an NOI (Notification of Interest).
After receiving the NOI, you must apply to Alberta for a provincial nomination. You will receive 600 points added to your essential CRS score if you are nominated. You can then apply for Canadian immigration if you get an Invitation to Apply (ITA) from a later Express Entry draw.