Express Entry drawings for provincial nominees are still being held in Canada. On February 2, Canada welcomed 1,070 Express Entry candidates to apply for Canadian immigration. Only candidates for the Provincial Nominee Program (PNP) were invited by Immigration, Refugees, and Citizenship Canada (IRCC). The required Comprehensive Ranking System (CRS) score was 674.
When PNP candidates are nominated, an automatic 600 points are added to their score, which is why their score is substantially greater than in a standard all-program draw. The lowest-scoring contender would only have required 74 CRS points without the nomination. The current draw breaks the record for the largest PNP-only draw, surpassing the January 19 draw, which welcomed 1,036 PNP candidates. Candidates who have been invited now have 60 days to apply for permanent residency in Canada.
For the time being, Canada is slated to solely have PNP drawings. While announcing measures to improve the immigration system, Immigration Minister Sean Fraser did not specify when Canada would resume draws for Express Entry candidates who are also eligible for other programmes such as the Canadian Experience Class (CEC), the Federal Skilled Worker Program (FSWP), and the Federal Skilled Trades Program (FSTP). He did, however, assure reporters that the pause is just temporary.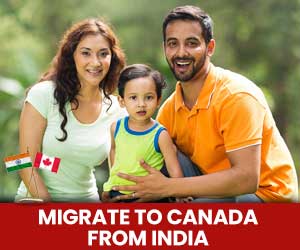 Get a Free Express Entry Assessment
Prior to the pandemic, FSWP applicants received the majority of Express Entry invites. Canada invited more CEC applicants to apply in 2021 than any other programme before CEC drawings were halted in September. As a result of pandemic closures and the IRCC's plan to convert temporary residents to permanent residents, there is presently a backlog of more than 1.8 million persons awaiting immigration decisions. Approximately 119,000 of these people were Express Entry applicants as of December.
According to IRCC internal briefing materials, Canada will be able to perform Express Entry lotteries for FSWP and CEC applicants after half of the backlogged applications have been completed. The immigration administration would want to see expected processing times back to the standard of six months. Although the IRCC website indicates that processing periods are still six months, the document states that FSWP candidates may have to wait up to 20 months, and CEC candidates up to eight months. These errors on the IRCC website, according to Fraser, will be corrected in the coming months.
For Express Entry applicants in Canada who may be forced to abandon their employment or leave the country if IRCC puts off on drawings for specific candidates, Fraser stated that they are looking at methods to retain employees in Canada but do not currently have a solution.
Fraser highlighted to the Canadian Bar Association (CBA) that IRCC is looking into hosting "occupation oriented Express Entry draws responsive to labour demands." The Canadian government referred to this possibility in Budget 2021, stating the government's goal to alter Express Entry to "select those individuals who best fit Canada's labour market demands."
Furthermore, Fraser's mandate letter directs him to identify ways for students and temporary employees to enter Canada using the Express Entry system. The November letter warned that Express Entry ambitions for the 2022-2024 multi-year immigration levels plan may be lowered in half. Minister Fraser did neither confirm or deny to reporters if Canada will lower Express Entry objectives this year, ahead of the annual plan being tabled in Parliament. Fraser will likely unveil the new level plan in February, before the next Express Entry lottery.
The Canadian Experience Class, the Federal Skilled Worker Program, and the Federal Skilled Trades Program all use Express Entry as their application management system. Candidates for the PNP who are in the Express Entry pool have already qualified for one of these programmes.
Express Entry ranks candidates' profiles using a point-based mechanism known as the Comprehensive Ranking System (CRS). The top-scoring individuals are issued an Invitation to Apply (ITA) and may then apply for permanent residence. Following the application, an IRCC official evaluates the application and makes a decision. The officer will seek biometrics and may schedule an interview or request other documentation.
If your application is granted, you will get a Confirmation of Permanent Residence from IRCC. The landing procedure can then be completed by approved permanent residents. If they are not already in Canada, they can take advantage of pre-arrival programmes to assist them with the initial stages toward establishing in Canada.