This has been a busy week for the province of Alberta. The Alberta Immigrant Nominee Program has come up with a new name alongside two new pathways for rural and entrepreneur immigration.
In a statement by Alberta Premier Jason Kenney on February 16th, the province of Alberta will now be called Alberta Advantage Immigration Program (AAIP). The statement also showcased the introduction of two new immigration programs. Following this, the province also announced its Provincial Nominee Program (PNP) draw results from earlier this month.
On February 1st, 400 Express Entry candidates were invited to apply under the Alberta Express Entry stream. In order to be considered for a provincial nomination, candidates in this stream required a minimum Comprehensive Ranking System (CRS) score of at least 340 points. Candidates who manage to receive a provincial nomination from Alberta, are awarded 600 points in their final scores.
The new and improved Alberta Advantage Immigrant Program will feature two new immigration streams called, the Rural Renewal Stream and the Rural Entrepreneur Stream.
Changes To Three Existing Entrepreneur Streams:
International Graduate Entrepreneur Immigration Stream will now be Graduate Entrepreneur Stream

Foreign Graduate Start-Up Visa Stream will now be Foreign Graduate Entrepreneur Stream

Self-Employed Farmer Stream will now be Farm Stream


NOTE: The prerequisites and eligibility criteria for these existing streams remain unchanged.
Candidates who have submitted their Alberta application using the province's online portal must now request a nomination extension. All other post-decision processes remain unchanged.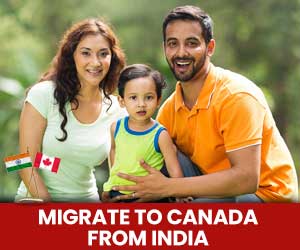 Get a Free Express Entry Assessment
These changes alongside the accessibility to the new programs will be updated on Alberta's website in the coming weeks.
Why the changes?
With the introduction of new programs and changes, immigration stakeholders in Alberta aim to support newcomer success and drive economic growth in the province. The "City of Champions" will also seek to promote Alberta's reputation and benefits as an attractive place when choosing where to work and raise a family.
As for the new streams, the Rural Renewal Stream and the Rural Entrepreneur Stream will target skilled and talented professionals and entrepreneurs from across the globe to work, live, and settle in Alberta's rural communities.
The Rural Renewal Stream is for people who have a job offer from an Alberta employer to work in a designated rural community of Alberta, whereas, the Rural Entrepreneur Stream is for entrepreneurs who want to start or buy an existing business in a rural Alberta community.