This is the fifth PNP-only Express Entry draw for this year.
On March 2, the Canadian government invited 1,047 immigration candidates in a new Express Entry draw.
In this invitation round, the Immigration, Refugees, and Citizenship Canada (IRCC) only invited Provincial Nominee Program (PNP) candidates – who had met the minimum Comprehensive Ranking System (CRS) cut-off of 761 points. Since PNP candidates are awarded 600 points when they receive a provincial nomination, the cut-off score was relatively high. Without a nomination, the lowest-scoring candidates had to have a base of 161 points.
Candidates invited under this draw now have 60 days to apply for Canadian permanent residency.
In the previous round of invitations, the IRCC invited 1,082 PNP candidates to apply for Canadian immigration. The February 16 draw invited a record-breaking number of candidates in a single round of invitations.
Draws For Skilled Workers To Resume In Near Future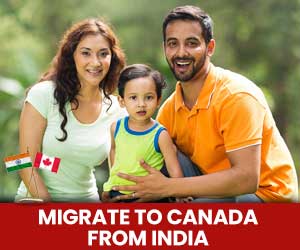 Get a Free Express Entry Assessment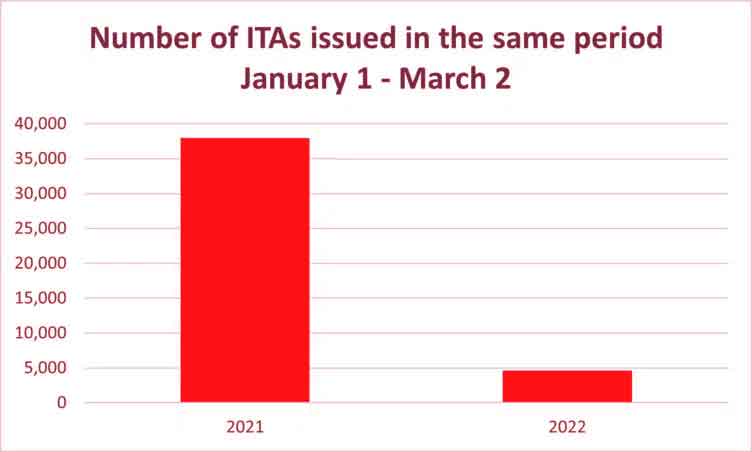 Canada has not held a single Express Entry draw for Federal Skilled Worker Program (FSWP) candidates since December 2020 - as well as for Canadian Experience Class (CEC) candidates since September 2021.

In a recent webinar with business leaders, Canadian Immigration Minister Sean Fraser stated that IRCC would resume draws for skilled workers "in the near future".
Although the immigration minister said there was no designated date when skilled worker draws would resume – he did however give the assurance that Express Entry draws would start to look normal in the coming years. According to the 2022-2024 Immigration Level Plans, Express Entry targets will be cut in half for skilled workers this year but will return to their normal intake by 2024. These targets are expected to change when Canada releases its Immigration Level Plans for 2023-2025.
Under the current level plan, IRCC is expected to bring in 83,500 immigrants through the Express Entry aligned and base PNP categories in 2022. These revised targets are significantly greater than what the Canadian government anticipated in the previous level plan – where it planned on welcoming 81,500 PNP candidates in 2022, and 83,000 in 2023.
Although the IRCC has placed a temporary pause on FSWP and CEC draws, the PNP draw continues in record numbers every two weeks. In February alone, 2,145 Invitation to Apply (ITAs) were issued to provincial nominees – twice as much as issued in January (1,428 ITAs).
The Canadian Immigration Minister also stated that they were looking to add more flexibility to the globally-renowned Express Entry system. Sean Fraser has previously hinted that the "Occupation-specific Express Entry draws" – could be a possibility in the future.