The province of Alberta has published the specifics of the first 2022 draw for the Express Entry-linked stream of the Alberta Immigrant Nominee Program (AINP). The January 5 draw invited 250 candidates with a minimum Comprehensive Ranking System score of 327, which was 24 points lower than the previous draw.
Candidates for the Alberta Express Entry stream must have expressed a desire to immigrate permanently to the province and engage in a vocation that promotes Alberta's economic development and diversity.
In 2021, Alberta's federal government surpassed its maximum nomination quota of 6,250 invites. The allotment for 2022 is not yet known. In addition, the province has 450 Alberta Opportunity Stream applications and 775 expressions of interest in the Alberta Express Entry pool.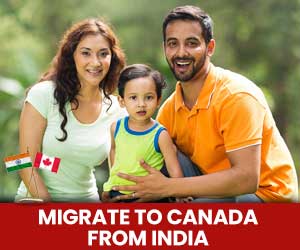 Get a Free Express Entry Assessment
According to Alberta, a large number of AINP applications have been submitted in the following vocations, implying that they will take longer to process:
NOC 6311 – Food service supervisors
NOC 6211 – Retail sales supervisors
NOC 6322 – Cooks
NOC 0211 – Engineering managers
NOC 3211 – Medical laboratory technologists
NOC 1241 – Administrative assistants
NOC 7511 – Transport truck drivers
NOC 1123 – Professional occupations in advertising, marketing and public relations
NOC 2131 – Civil engineers
NOC 1221 – Administrative officers
Alberta Express Entry Requirements
Candidates must meet the following requirements in order to be considered for a notification of interest:
Have an Express Entry profile in the federal Express Entry pool that is active
Have expressed a desire to live in Alberta permanently
Work in a field that contributes to Alberta's economic development and diversity
A minimum Comprehensive Ranking System score of 300 points is required
Factors that may increase a candidate's chances of getting an expression of interest include:
An offer of employment from an Albertan business and/or work experience in Alberta

Having completed a post-secondary education program in Canada

Having a relative in Alberta, such as a parent, kid, or sibling
 Factors that reduce a candidate's chances of getting an expression of interest include:
The Express Entry profile will expire after three months




You are employed in an ineligible vocation