On June 22, Canada invited 636 Express Entry candidates to apply for permanent residency.
Candidates invited in this draw had previously received a nomination from a Provincial Nominee Program (PNP) and had a Comprehensive Ranking System (CRS) score of at least 752. The minimum CRS score was high because Express Entry candidates are automatically awarded 600 points to their scores – when they receive a provincial nomination. Without the nomination, the lowest-scoring candidates would have had 152 base points.
In the previous draw, Immigration, Refugees, and Citizenship Canada (IRCC) invited 932 Express Entry candidates with CRS scores of at least 796.
This could be the last PNP draw
Immigration Minister Sean Fraser said in a conference, "IRCC is tentatively looking to resume all-program draws on July 6.
Fraser previously announced in April that Express Entry invitations for Federal Skilled Worker Program (FSWP) and Canadian Experience Class (CEC) candidates will resume by early July.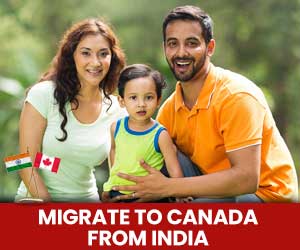 Get a Free Express Entry Assessment
Since September 2021, IRCC has managed to conduct draws for PNP candidates, where the IRCC temporarily paused draws for FSWP and CEC candidates to tackle its massive Express Entry backlog – exacerbated by the COVID-19 pandemic.
Since its announcement, IRCC's application inventory of the three Express Entry programs (FSWP, FSTP, and CEC) has improved. As of June 1, it stands at 31,603 persons compared to 40,889 at the end of April.
Although all-program draws could resume in two weeks, it may not be the end of PNP draws forever. Before the pandemic, IRCC occasionally held PNP-only draws. IRCC sees the PNP as paramount to supporting the economic development regions across Canada.
Further, the Canadian Parliament is on its way to passing bill C-19 – which will allow IRCC to invite candidates whose profiles match the government's economic priorities.
Canada's Express Entry
Launched back in 2015, Canada's Express Entry system currently manages three economic immigration programs – the Federal Skilled Worker Program (FSWP), the Federal Skilled Trades Program (FSTP), and the Canadian Experience Class (CEC).
Canada Express Entry is a point-based system where it uses the CRS score calculator to evaluate and rank candidates in the Express Entry pool.
Points in the CRS score calculator are based on certain human capital, skills transferability, and additional factors. Such factors majorly include Age, Education, Work Experience, Language Proficiency, Provincial Nomination, Adaptability, and so on.
Candidates with the highest scores are then issued an Invitation to Apply (ITA) for Canadian permanent residency.